1971
Cadillac Series 75 Fleetwood Limousine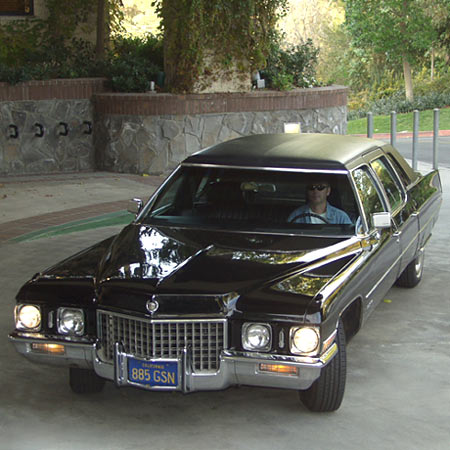 Superbly preserved original car in triple black.
1971
Ferrari Daytona Spyder Replica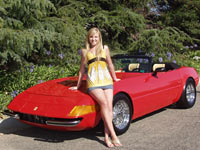 The finest replica we've ever seen. 5.7-V8 with 4-speed T10, and genuine Connolly leather everywhere.
1971
Ford Torino Country Squire
Sports Wagon!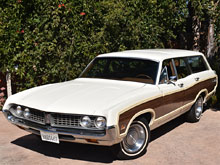 All original muscle car in wagon disguise. Matching #s, 58,695 miles.
1971
Mercedes-Benz 280SE 3.5 Coupe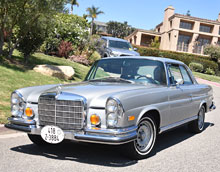 Astralsilvermetallic/dark blue leather. Low mileage, rust-free driver quality car, priced to sell.
1971
Plymouth Barracuda Coupe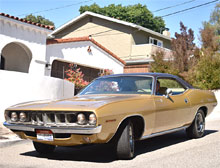 Well-documented 1-owner California Big Block car, featuring original paint and interior.
1971
Porsche 911T Coupe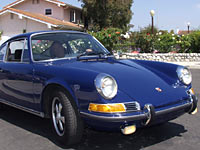 One family owner car w. only 80K original miles. Every document since new. Factory radio delete car; never even had an antenna!
1971
Porsche 911T Coupe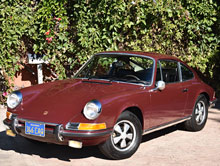 Burgundy Red (code L017) over black. A true reference-quality survivor, ready for the PCA Preservation Class. Original throughout.
1971
Rolls Royce Corniche Convertible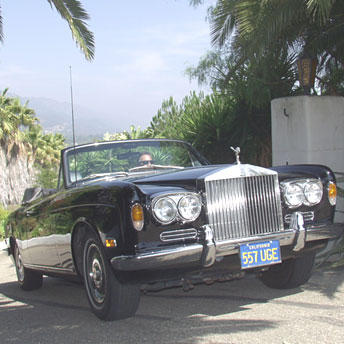 Triple black. The World's finest open motorcar!
1972
DeTomaso "pre-L" Pantera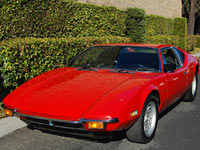 California blue plate car with 44K miles. Never any rust or accidents. As original as it gets.
1972
Honda N600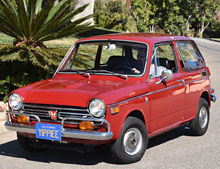 All original survivor with only 13K miles from new. 600cc, 2-cylinder, 2-stroke engine.
1972
Iso Rivolta Lele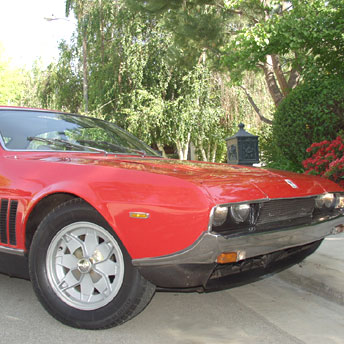 Red/tan. Italian beauty meets Detroit muscle. The forgotten supercar.
1972
Jensen Interceptor II Coupe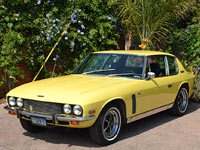 From the estate of the largest citrus farm in Ventura County, California, the 23,000-acre Rancho Guadalasca.
1972
Mercedes 250C/8 Coupe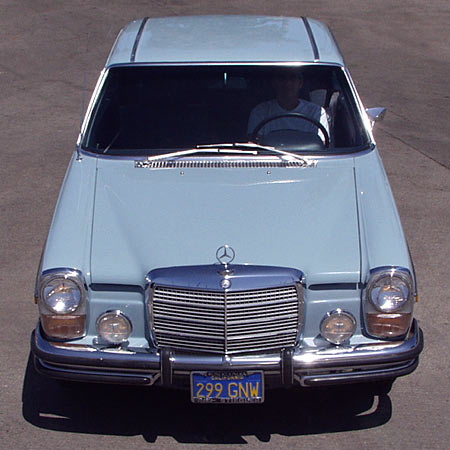 One of 2,839 cars built in '72. Factory paint and interior superbly preserved.
1972
MG Midget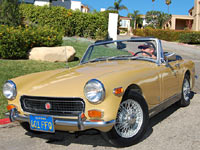 Round Wheel Arch Roadster with factory paint and interior and 52,310 actual, fully documented miles since new.
1972
Porsche 911S Targa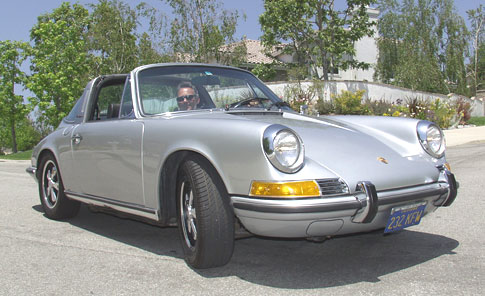 Silvermetallic over black, matching numbers, air conditioning.
1972
Porsche 914 1.7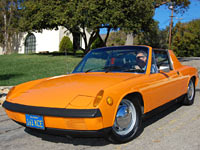 Low mileage 914 with tools, manuals and every single service record for the past 37 years!
1972
Ryn-A-Gade II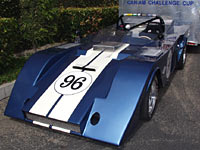 "One off" pedigreed CAN-AM race car. Open air fun at over 200 mph!
1973
Austin Mini
MK III Saloon.
1973
BMW 3.0 CSi Coupe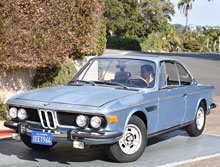 Solid as a rock, mechanically sound, in need of a respray and some interior work.
1973
Chevrolet Corvette Convertible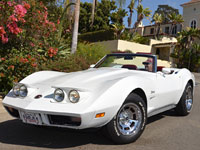 Super fine 'Vette, owned for many years by our dentist, who always maintained it with an open checkbook.
1973
Jaguar XK-E V12 Roadster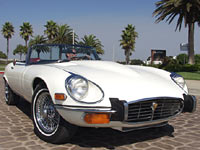 Super clean E-Type, with only 54K miles from new.
1973
Maserati Bora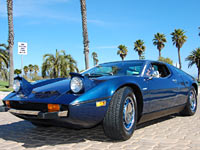 One of the most iconic Italian supercars of the 1970s, unrestored, with 30K original miles.
1973
Mercedes 280SE
(W108) 4.5 Sedan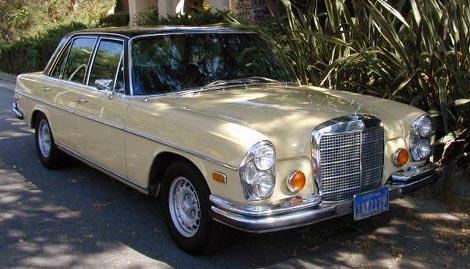 89K miles; 100% original, two-tone paint.
1973
Porsche Carrera RS
Replica
You be the judge on this one!
1973
Porsche Carrera RS
Replica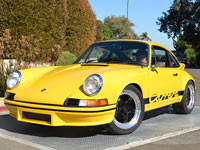 Based on a Porsche 911T 2.4-liter long hood Coupe.
1973
Porsche 911S Targa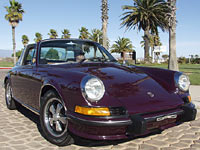 Rare factory Aubergine color with tan leather interior, featuring factory "Sport Seats" and air conditioning!
1973
Porsche 914-2.0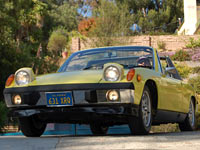 The most desirable 914/4 ever made.
1973
Stutz Blackhawk VI
Elvis' favorite!
Once the most impressive car in the World.
1973
TVR 2500M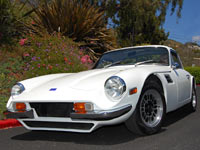 Fiberglass body over tubular space frame. One of just 947 made.
1973
Volvo 1800ES Sportswagon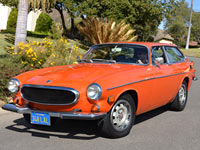 Fuel-injected B20 with 4-speed and overdrive. Original paint and leather interior in fantastic condition.
1974
BMW 2002tii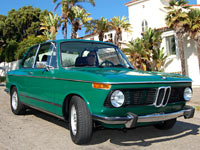 One of the finest 2002tiis in existence. Nearly $40K have been spent on its restoration and upgrades.
1974
Manta Montage T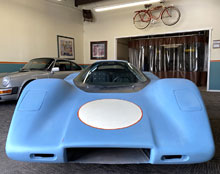 Replica of a the legendary McLaren M6GT Can Am. Tube frame, Chevy V8 and Porsche 915 Transaxle.
1974
Mercedes-Benz 450SL
2-Top R107 Roadster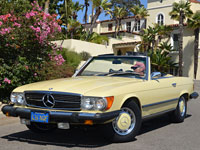 All original, 1-owner, early California car. Museum quality throughout.
1974
Triumph TR6 Roadster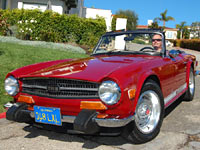 One-owner, rust free, original paint car with just 99,700 actual miles.
1974
Volvo 144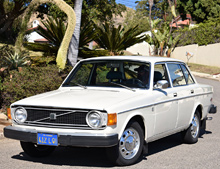 A 100% original, reference-quality, blue plate Santa Barbara car with just 53,438 miles on the clock.
1975
Imperial Le Baron Crown Coupe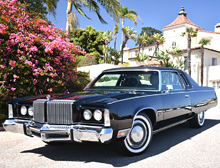 All original 17K mile car from the Richard Carpenter ("The Carpenters") collection.
1975
Jensen Interceptor III Coupe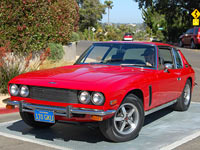 Very nice Anglo-American hybrid with 440 Chrysler big block RB engine and 727 Torqueflite auto trans.
1975
Porsche 911S 2.7 Sunroof Coupe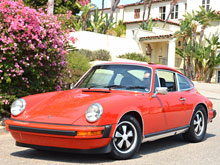 All original paint and interior. One of the finest cars of its kind we've ever seen.
1976
Bristol 411 Series V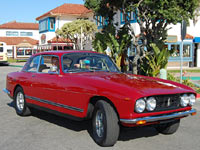 Rare factory sunroof car and one of reportedly only 42 made.
1976
Fiat Spider America
Fanatically maintained, rust free California Fiat in probably the nicest factory color combination ever created!
1976
Mercedes-Benz 280S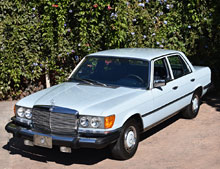 All original, low mileage California S-Class Sedan in truly outstanding condition.
1976
Porsche 911S Coupe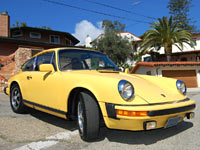 One owner, local blue plate Santa Barbara car with only 86K actual miles.
1976
Porsche Carrera Targa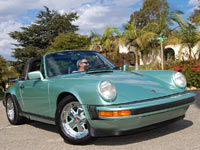 A genuine Euro Carrera, one of only 479 built and never officially sold in the US.
1976
Volvo 245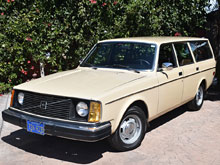 Outstanding, 100% rust and accident free California blue license plate car. All original paint and interior.
1977
Fiat 124 Spider 1800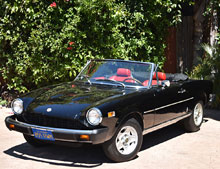 Original, documented 1-owner California blue license plate car with just 41,345 miles on the clock!
1977
Jaguar XJ6C
2-door Hardtop Coupe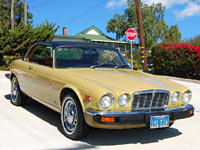 Professional Interjag 350-V8 conversion with Art Carr TH-400 trans, done in 1985.
1977
Porsche 911 Outlaw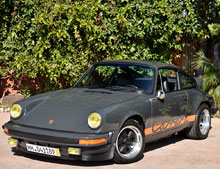 A California-from-new Porsche 2.7S Sunroof Coupe, transformed into an Magnus Walker-style RS/R Outlaw.
1977
Renault Alpine A310 V6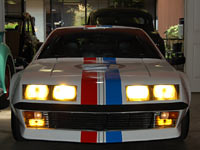 Reportedly the only '77 in the country. A super rare sight here in the US.
1978
Mercedes 280E (W123)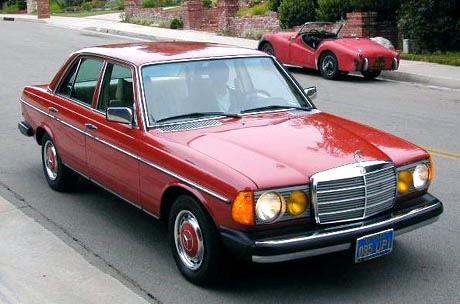 The most pristine car of its kind we have ever seen!
1978
Pontiac Firebird Formula 6.6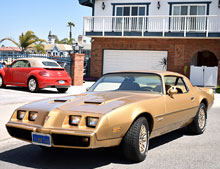 Nicely documented, well equipped and fully sorted gold-over-gold California blue plate car.
1978
Porsche 930 Sunroof Coupe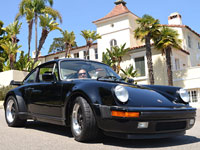 Only 52,410 actual miles from new. Fully documented, one of 461 built for the U.S. in '78.
1979
Mercedes 450SLC 5.0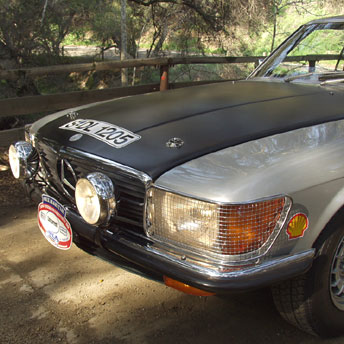 Lightweight Competition Coupe. The real thing!
1979
Porsche 930 Sunroof Coupe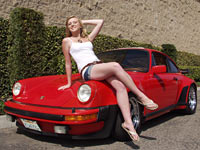 Immaculate, 2-owner Santa Barbara car; 50K miles since new.
1979
Rolls Royce
Silver Shadow II
Triple green. An exceptional car by anyone's standard.
1979
Volkswagen Beetle Cabriolet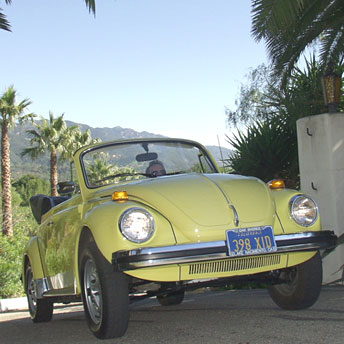 With only 29,461 original miles. Truly, as good as it gets!
1980
MGB Roadster.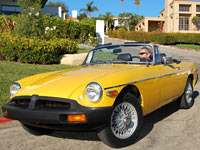 All original, one owner car with only 29K miles since new. Original window sticker in the glove box. One of the last MGBs made!
1980
Rolls Royce Corniche Convertible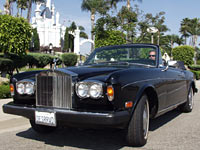 Fantastic, superbly maintained Beverly Hills car that needs nothing but a new owner.
1981
BMW 320i Sunroof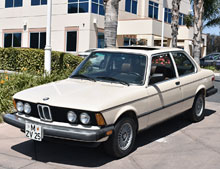 Safaribeige (code 147) over Mocha. California car from new, as original and as clean as one could hope to find.
1982
Maserati Quattroporte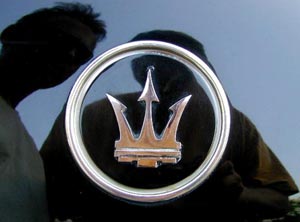 Black w. caramel leather. The original Godfather's car!
1982
Porsche 928 4.5 Coupe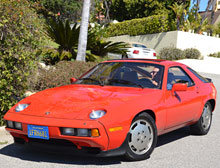 An all original, 1-owner, California blue license plate car that has traveled a mere 26,903 miles from new!
1982
Maserati Quattroporte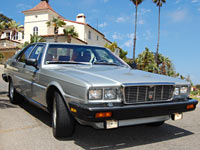 Fully documented California 2-owner Quattroporte with just 74,200 original miles on the odometer.
1983
Porsche 911SC Cabriolet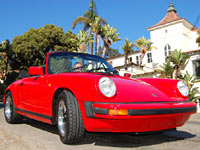 One-year-only "European spec" model with 208-hp motor and a full leather interior--including factory sport seats.
1983
Volkswagen Westfalia Pop-Top Camper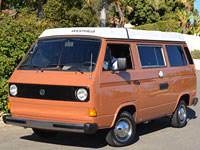 The finest Volkswagen Westfalia T3 Camper we've ever seen.
1984
Pontiac Fiero SE
Land Speed Race Car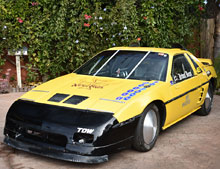 A fully-sorted Bonneville racer with proven track record, absolutely turn key.
1985
BMW 633CSi Coupe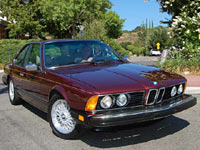 Two-owner Santa Barbara car, sold new at Gregg Motors. 45K fully documented miles. Always fanatically serviced.
1985
Mercedes 300CD
Turbodiesel Coupe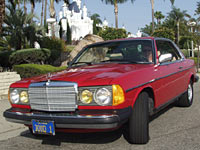 Who would have thought that a Diesel could become so desirable?
1986
Porsche 944 Turbo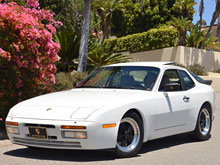 Still a bargain in the classic Porsche universe, the 944 Turbo is rewardging car to own.
1986
Porsche 928S 5-Speed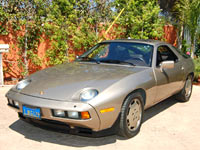 Purchased new at Beverly Hills Porsche; one owner for 27 years. Fully Loaded. 43,212 actual miles.
1987
Jaguar XJSC
V12 "Landaulet" Convertible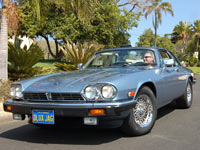 Very exclusive model of this collectible V12, the last Jaguar designed by Sir William Lyons.
1988
Chevrolet Corvette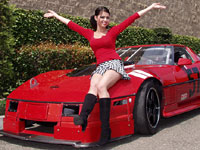 C4 Road Race Monster, professionally built for over $50K by Blaine Fabrication.
1988
Ferrari Mondial 3.2 Sunroof Coupe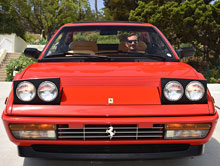 Like new, show-winning Ferrari Mondial 3.2 Sunroof Coupe with just 58,278 actual miles.
1988
Porsche Carrera 3.2
G-50 Targa
A showroom perfect, low mileage example of the last classic 911
1988
Porsche Carrera 3.2
G-50 Cabriolet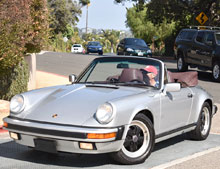 A dream car with 100% original paint and only 91K miles from new.
1989
Mercedes 560SL Roadster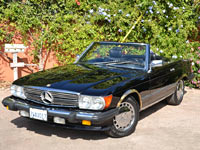 Owned from new by Blues legend John Lee Hooker.
1989
Porsche 911 Carrera 3.2
G-50 Sunroof Coupe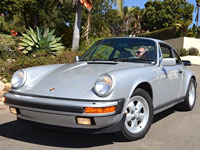 One of 250 "Silver Jubilee Edition" cars, celebrating 25 years of Porsche's 911 model.
1990
Alfa Romeo Spider
An all original, low mileage California car that we sold twice. Last of the classic Spiders.
1990
Porsche 911 Carrera C4 Cabriolet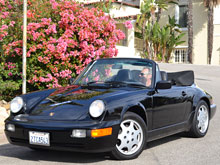 1-owner California car in triple black. Original paint and interior, super low miles.
1991
Chevrolet Suburban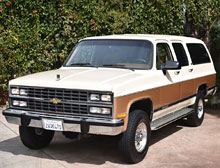 An extensively documented, out-of-this-world, celebrity-owned, 14,9K mile, California 4x4.
1991
Rolls Royce Silver Spirit II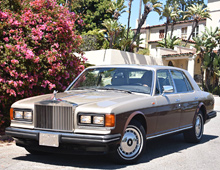 Silver Sand and Deep Gold over Biscuit leather. California car with only 41K original miles from new.
1992
Nissa 300ZX Twin Turbo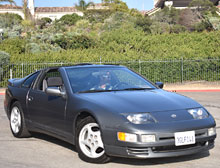 Charcoal Perl over gray. California car from new. Factory 300 horsepower T-top twin turbo road rocket.
1993
Bentley Brooklands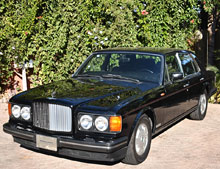 A superbly preserved California original with 27,583 original miles.
1994
Mercedes-Benz E320 Cabriolet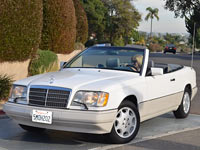 The very last classic Mercedes 4-seater convertible ever built.
1994
Porsche 911 Carrera C2 Cabriolet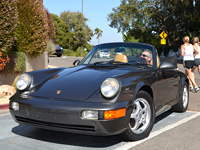 One of 318 made. 56K actual miles, and virtually brand new inside and out.
1995
Mercedes-Benz SL600 V12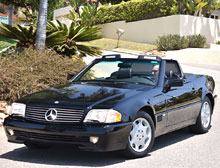 Low mileage, factory triple black California car in near new condition. Over $140K when new; an incredible value!
1995
Mustang Cobra-R
Race car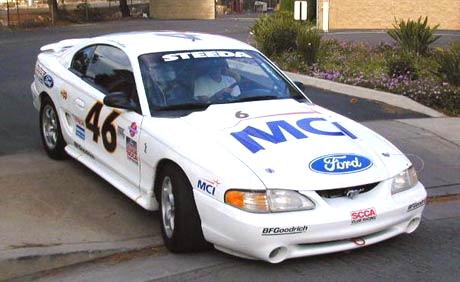 A factory white-body car, owned and raced by actor Jason Priestley.
1996
Ford Mustang Cobra SVT Convertible
A 100% original 2,202-mile reference-quality show car.
2000
Plymouth Prowler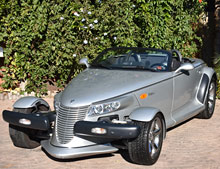 Rare California car with only 60K Miles. 0-to-62mph in 5.9 seconds. A smart investment on wheels.
2001
Porsche 911 Carrera 4 Cabriolet
Forest Green Metallic over a Cinnamon full leather interior. Just 35,184 miles from new.
2003
Porsche 959 Speedster Tribute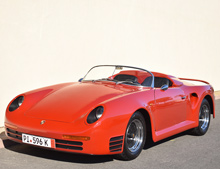 Special Construction California car, coverted to 959 Speedster body in 2009. Just 11,499 miles from new.
2005
Factory Five Cobra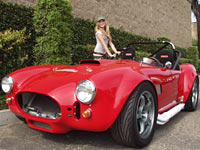 Authentic Challenge Series road race car, campaigned by Briggs Cunningham's grandson, Brian Cunninghamm.
2005
Maserati Spyder Cambiocorsa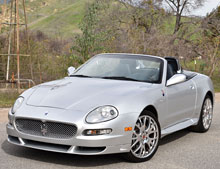 90th Anniversary Edition # 54/90, featuring many unique carbon fiber appointments.