The following pricing packages will cover most cars, yet since every car is different, there may be occasions when costs are higher. We will advise you of any potential cost increase ahead of the service.

UNDERCARRIAGE


Our Basic Undercarriage Package includes up to 6 hours of dry ice blasting. When needed, undercarriages will be pressure washed ahead of the process. We do not remove the wheels for this package, but the results are great for most cars that are either being driven or are offered for sale.


UNDERCARRIAGE

Our DeLuxe Udercarriage Package includes everything our Basic Package covers, and additionally the removal of the wheels for better access to the wheel wells, struts, and brakes, for a more thorough detailing of this challenging area.



In addition to the package of your choosing, we can protect your undercarriage by applying genuine, caramel-colored Cosmoline wax, as used by Mercedes, Porsche, and other European manufacturers.
The cost for selective treatment is
The cost for the entire undercarriage is

ENGINE

We mask and prepare the engine compartment, protect labels and factory chalk markings. We use the smallest ice pellets available (0.0118"), at very low pressure and with low feeding rates, using exclusively precision nozzles to clean every nook and cranny. We follow up with a gentle hand detail where needed.

Note: Highly complex vehicles will be slightly higher in price.
DETAIL


In addition to our Dry Ice Blasting services, we offer full interior and exterior deep cleaning and detailing, as well as Ceramic Coating for ultimate finish protection.

As every vehicle has different needs, please ask for a quote.


Is My Car a Good Candidate?
---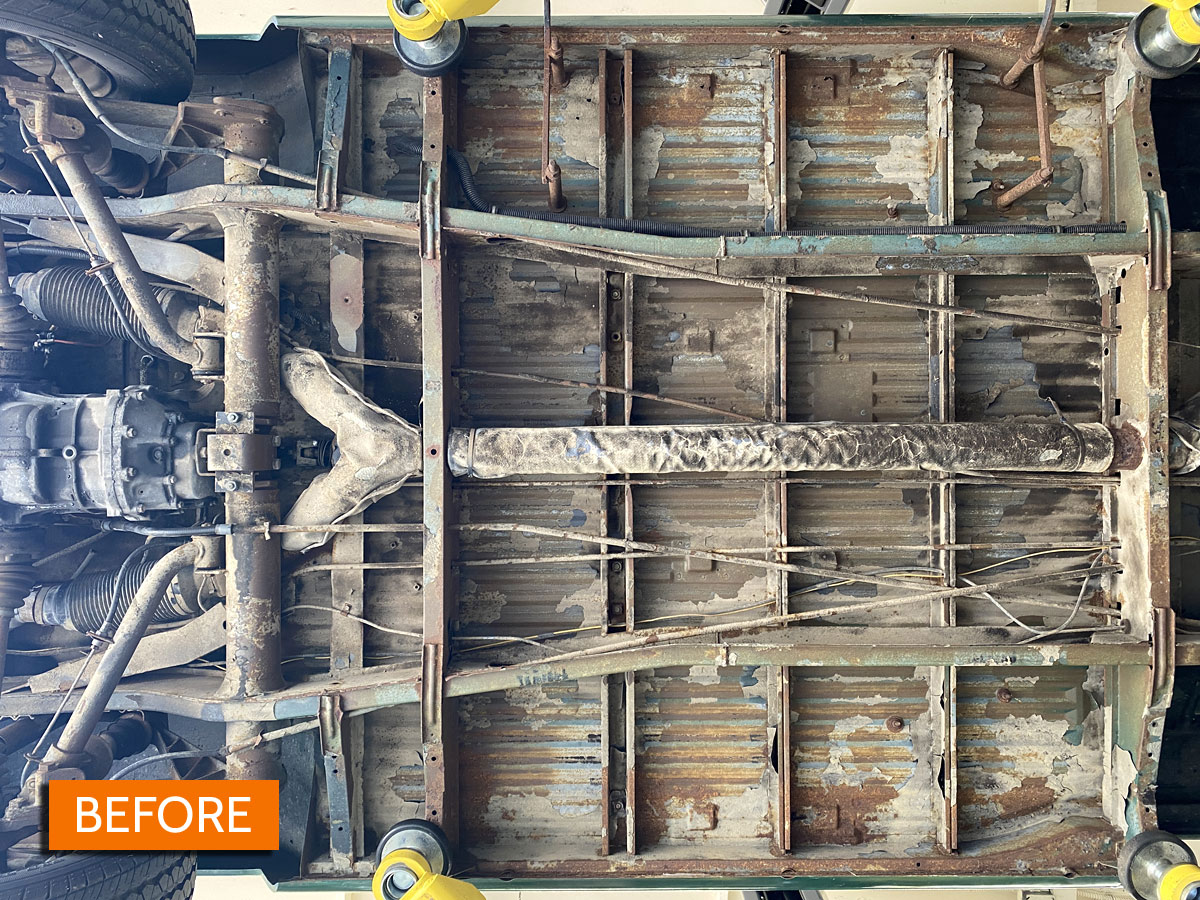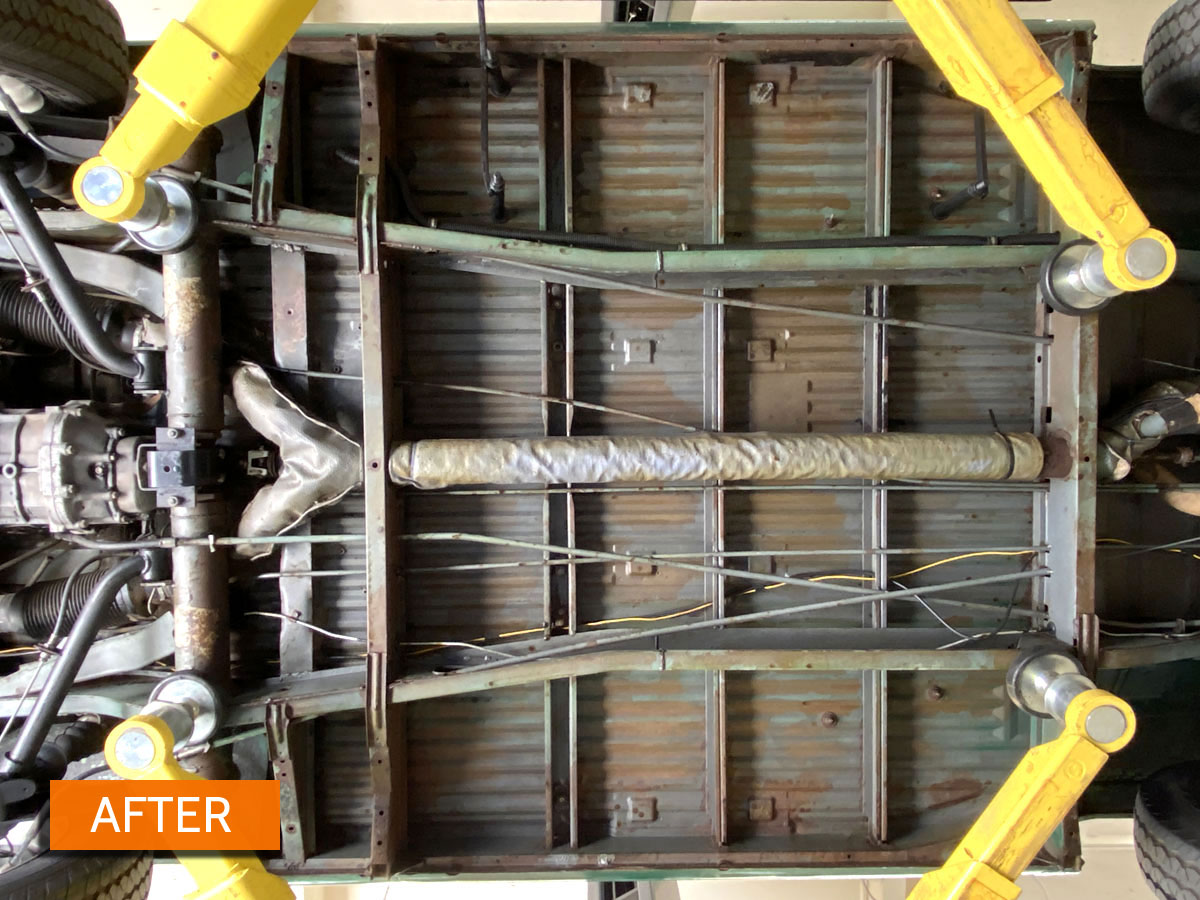 Dry Ice blasting is the most effective deep-cleaning tool available today, but it too has limitations. Since it's non-abrasive, dry ice can't remove rust and using it to remove layers of bitumen undercoating, the "black tar-like stuff," is a tedious and extremely time-consuming process that can escalate costs rather quickly.
Think of dry ice blasting as a cleaning, not a restoration tool, and you are on the right track.
Consequently, not every car is a good candidate for dry ice blasting. If you have a classic with a rusty undercarriage that you wish to restore, soda blasting may be a better solution.
However, full-sized dry ice pellets, blasted at high pressure and a high feeding rate, can remove superficial surface corrosion, old paint, and dried-out, peeling undercoating. We can improve the results with good old elbow grease and liquid rust remover Fertan, which is directly imported from Germany, followed by selective in-painting of suspension components. The end result is a beautifully detailed undercarriage.
Mouse over photos to enlarge
Give us a call and we'll be happy to explain the process further, or schedule an appointment for your car.
(805) 755-3204
Or send us an email inquiry at: info@cryo-motive.com