Hand-Built Luxury
Made In Germany
One of the most esoteric post-war Mercedes automobiles is the 280SE 3.5 W111 model. Built for a period of less than two years, from August 1969 to July 1971, fewer than 500 of these low grille V-8 Coupés were sold in this country. Carrying a whopping MSRP of $14,509.00 thirty years ago, this should come as no surprise. Squarely placed in Rolls Royce Corniche territory, those who could afford the best were fortunate if they could even obtain a 3.5 from their local Mercedes Benz dealer, such was the exclusivity of this amazing motorcar.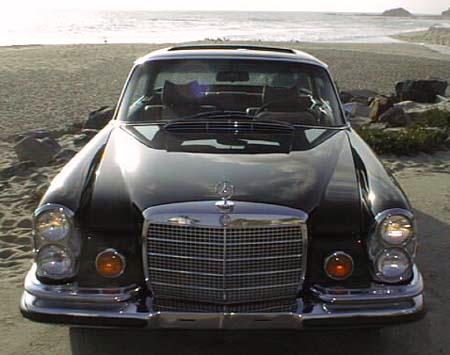 The 'Illustrated Mercedes Benz Buyer's Guide' by Lee Gohlike states on page 95:
The 280SE 3.5, with its combination of superb performance and elegant styling is one of the most desirable Mercedes-Benzes.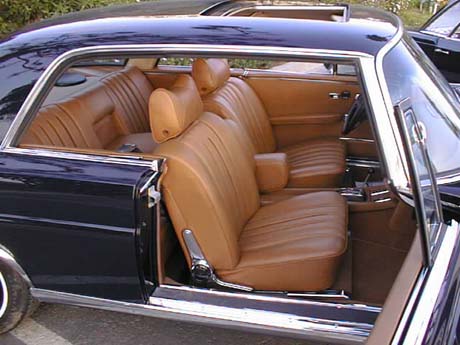 I wholeheartedly agree! With its lavishly appointed interior, where fine ROSER leather, exquisite burl wood and chrome plated fittings abound, the standard of craftsmanship apparent everywhere on this car is nothing short of astonishing. The cost of restoration of one of these hand-built Mercedes luxury Coupés has become almost prohibitively expensive.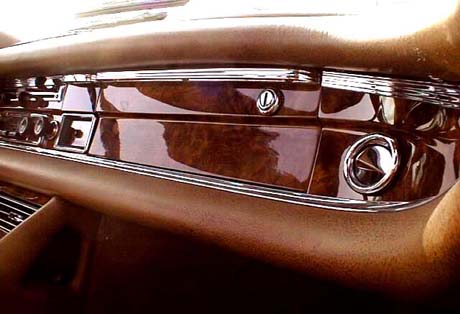 This particular 1971 3.5 has benefited from an open checkbook restoration. Records show cash expenditures of over $35,000.00. Refurbishing the interior alone to concourse standards demanded almost $10,000.00.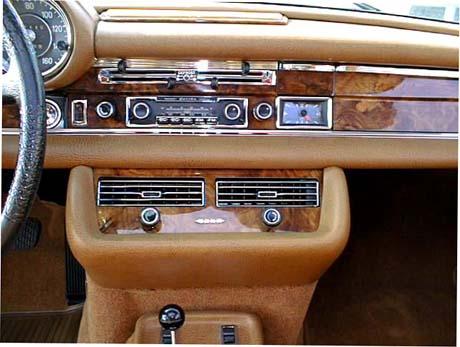 Of course, this included an overhaul of the BECKER Europa Stereo and the BEHR air conditioning system. The car for auction here, being one of the last two-door 3.5s made, features the sporty, console-mounted gearshift lever for the 4-speed automatic transmission and is also equipped with the only available important factory option: The power sunroof.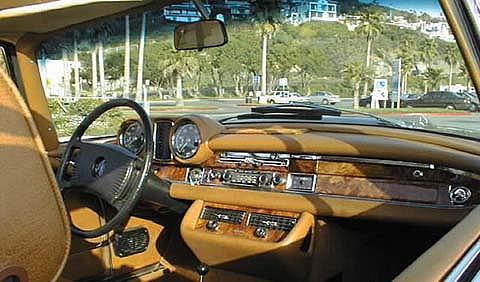 In addition to the original equipment, a remote-controlled, trunk-mounted state of the art sound system with CD-changer has been installed.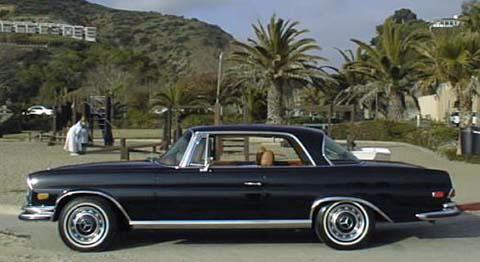 Beginning with a rust and accident-free California car, the restoration of this Opera Coupé--as part of a his-and-hers project--took several years. Finished in Mercedes Dunkelblau (DB code #904) over Cognac leather, the color combination is heavenly!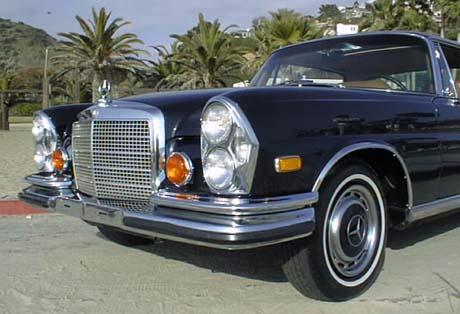 Beauty is more than skin deep. All the body rubber, the tires, most of the chrome, mechanical components, as well as engine and transmission have either been replaced or professionally rebuilt.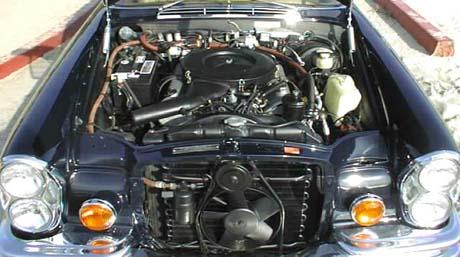 Speaking of the engine: In 1969, the 3.5-liter power plant introduced the engine of tomorrow for Mercedes. Highly advanced, Mercedes' first V-8 featured overhead camshafts, electronic fuel injection, and transistorized ignition. Output was rated at 200 DIN horsepower, good for a top speed of 127 mph and 0-60 times of 8.9 seconds.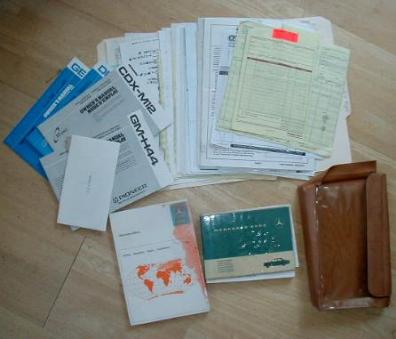 Above: Books, manuals and records.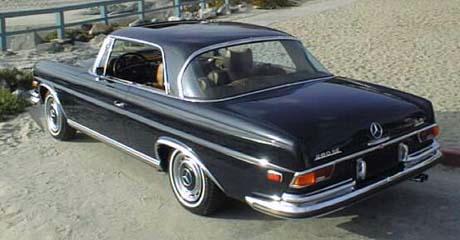 The incarnation of timeless design and elegance!
Based on Ingenieur Uhlenhaut's late 1950s ideas, the first SEb Coupé bearing the unmistakable signature shape was introduced in September of 1960. More than 40 years later, this design is as attractive as ever.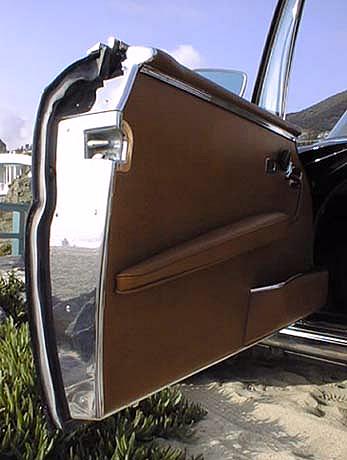 Generously applied chrome fittings, combined with the finest natural materials available, provide an unmatched ambiance of luxury and wealth.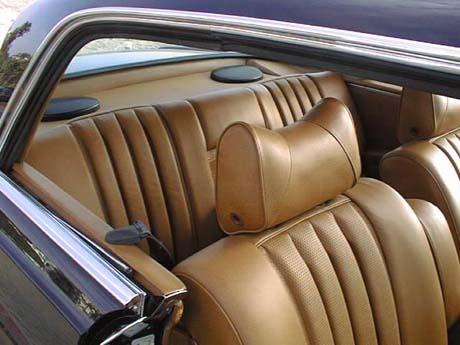 All-new, correct, vat-dyed ROSER leather covers virtually every surface of the interior, including rear parcel shelf, door panels, dashboard, kick panels, and seats: you name it, it's leather.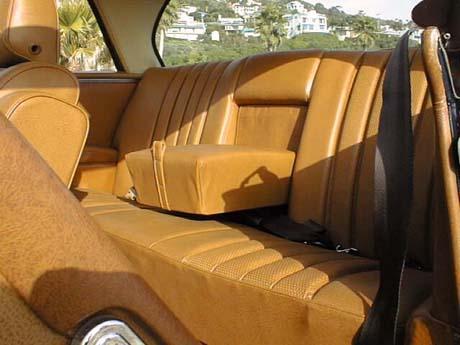 Just imagine the divine aroma upon entering the passenger compartment; it's a veritable feast for the senses!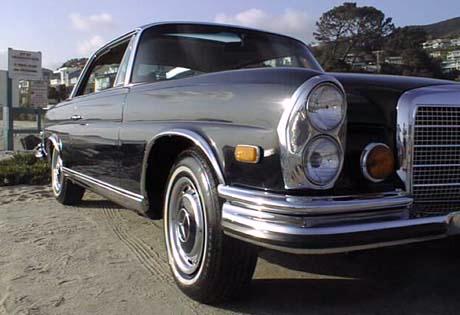 I'll let the pictures speak for themselves! This car is ready to be enjoyed and can be driven anywhere in high style and utter comfort.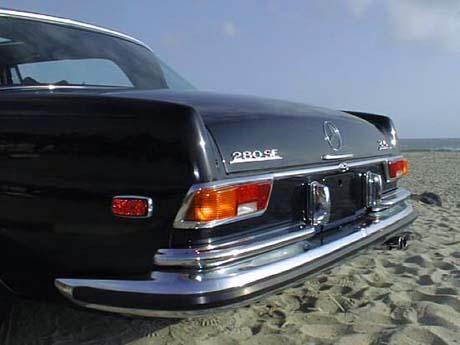 Perfect taillight lenses below stubby tail fins are N.O.S. items.
The trunk is dry. No rust anywhere! Original trunk mat has been preserved by custom carpet. Note the exorbitantly expensive sound system, normally hidden from view behind a cover.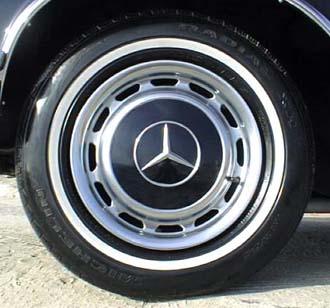 Stock wheel covers on steel rims. MICHELIN radial white wall tires. The way it's supposed to be . .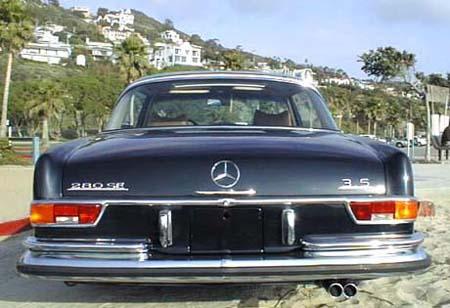 Very rarely will the occasion arise to acquire an extensively restored 3.5-liter Opera Coupé, replete with sunroof and sporting the 'right' color combination.
The reserve for this fantastic automobile has been set many, many thousands below restoration costs--a remainder not to attempt the impossible. To restore a car and be ahead financially is an oxymoron, a fact that the former owner of this beauty is now painfully aware of.
Allow yourself to take advantage of this outstanding opportunity!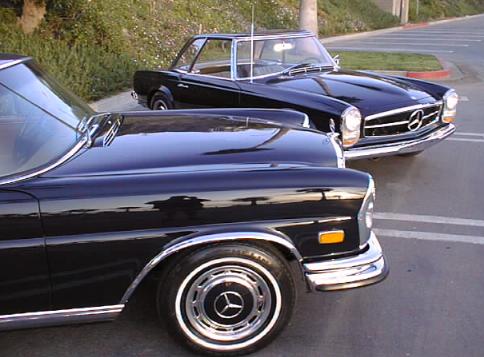 Thank you for your interest, and have a nice day!
---
Presentation & Copyright © 2000 by californiaclassix.com. All Rights Reserved.