The Mystique of the 250 GTO
Among all of the great Ferraris, the most valuable today is the Gran Tourismo Omologato, the legendary 250 GTO.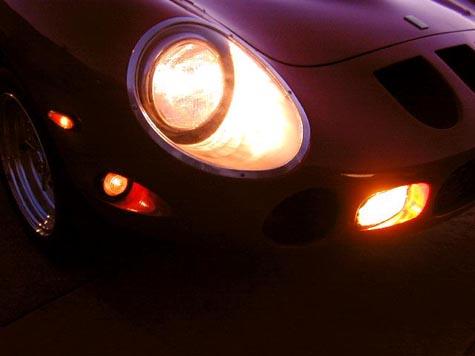 Designed to win the World Manufacturer's Championship in the early 1960s, a mere 42 examples of the car--the last and most highly developed front-engine Ferrari racer--were built.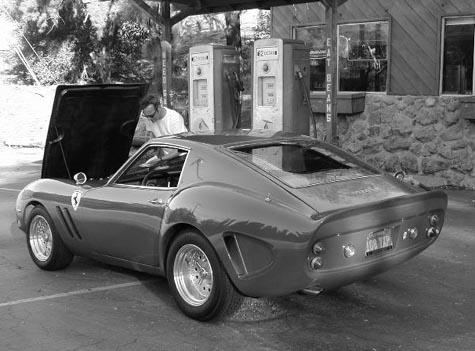 Initially assembled entirely in-house at Ferrari and clothed at the exclusive Carrozzeria Scaglietti, the car's styling is of timeless, purposeful beauty. It influenced a whole generation of sports racers, including the Cobra Daytona Coupé. Notable is the pioneering application of a Kammback tail with integrated spoiler. Half race car, half fast road Coupé, the indicated top speed of 175mph was truly mindboggling at the time, and is still very impressive today.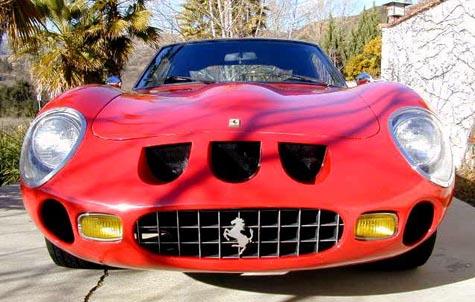 Arguably one of the most beautiful designs in automotive history, it should come as no surprise that attempts have been made to recreate an automobile costing upward of $3 million--if you could find one for sale, that is. Money aside, you most likely would have to twist Bill Gates' or Bruce McCaw's arm to get your hands on a GTO.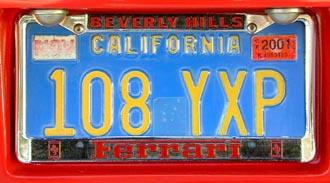 The car for auction here is the fruit of a true labor of love. Inspired by the Lynx Engineering Jaguar D-Type and the fabulous Aston Martin DB4 Zagato continuation cars, its long-time owner--a former race car mechanic now working as a Rolls Royce specialist--built the GTO decades ago. A California blue plate car, it is titled as a 1973 model and thus smog exempt.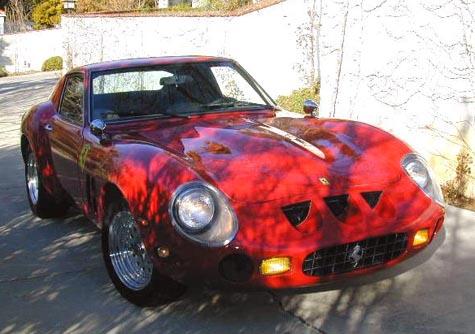 Almost indistinguishable from its predecessor, the GTO causes a mild sensation wherever you take it. Numerous authentic Ferrari parts have been used to achieve the correct period look. The car possesses the right proportions, and the distinctive Rosso Corsa red exterior proudly displays signs of age, underscoring the vintage, patinated appearance. Add to this the original blue-and-yellow license plate, and the impression is perfect!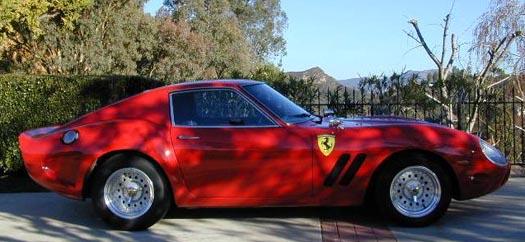 The looks of the 250 GTO are virtually unbeatable!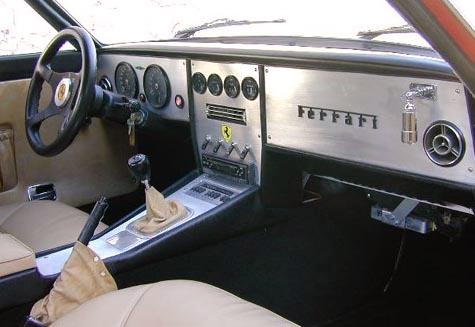 The cockpit is all business. In classic Grand Touring manner, it is dominated by a full array of vintage white-on-black SMITHS instruments housed in brushed aluminum panels. Toggle switches, a map light, and light tan leather covers for handbrake lever and the stubby 5-speed shifter complete the picture. All controls are within easy reach; gauges and lights work perfectly. Only concession to contemporary taste is a PIONEER sound system with CD player.
The sport seats are very comfortable, and there is ample legroom, even for a 6'4" pilot and his long-legged flight attendant. Black velour carpeting looks new. There are no cracks to mar the dash top; door and side panels show no wear. The black wool headliner is immaculate. Plenty of luggage space is provided behind the seats, enough for several GUCCI suitcases.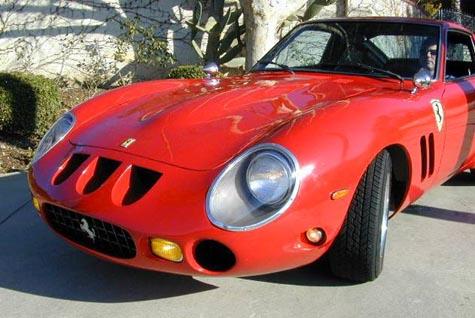 Stunning good looks are one thing, but what's it like to drive this red bullet in real traffic, you may ask?
Let's find out! On January 25, the perennial California sunshine and temperatures in the low 80s created ideal road test conditions. Driving south along the Pacific coast, from Santa Barbara all the way to Malibu, we took the GTO through its paces. Boy, did we have fun!
Go, tifosi!
We experienced the GTO's excellent road holding abilities, following Mulholland Highway to our favorite Italian Trattoria, where Francesca prepared a delicious lunch of osso buco and penne puttanesca for us. Thanks to independent suspension (MacPherson struts in front, lower A-arms with coil-over struts in back) and the precise rack-and-pinion steering, high cornering speeds are easily attainable. A lone Porsche 911 tried to pass us, to no avail. The red stallion turned out to be an incredibly well-balanced sports car. Cruising along in 5th in dense traffic, or revved-up on the open road, we thoroughly enjoyed the car's exhaust note; a mellow burbling at lower speeds, morphing into a hoarse scream close to its 7,000 rpm redline.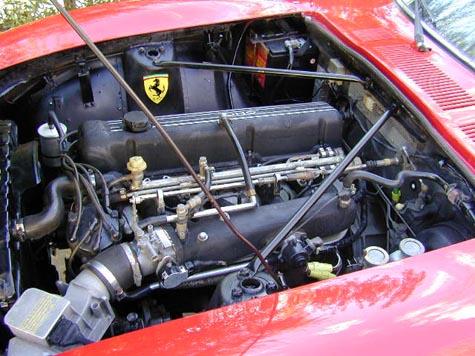 The GTO power plant is a visual delight. In the best Ferrari tradition, exposed aluminum surfaces feature a black wrinkle finish. Strong, 2.4-liter duplex chain-driven overhead cam inline-six features a light alloy head. The motore has been updated with electronic fuel injection, delivers about 175hp and pleases with turbine-like characteristics. This engine is bulletproof, and spares are inexpensive and readily available. Mechanically, she is in excellent health, with no oil leaks or untoward noises. Ride her hard and put her away wet!
The car still features its original, very glossy paint; there are some chips near the front fascia and a few hairline cracks in the scuttle area; nonetheless, the car looks stunning the way it is and I believe the few imperfections just add to its vintage charisma. There is no rust anywhere; the undercarriage is clean and has never needed any attention. Only in Southern California!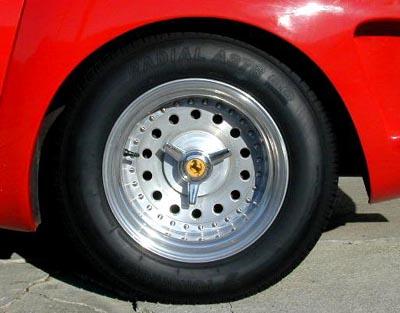 Most appealing are the very expensive original CENTERLINE aluminum alloy racing wheels. They are polished to a mild shine and feature three-eared Ferrari spinners. Tires are beefy high performance YOKOHAMA radials in the size 205/60 R 15 H up front and 235/60 R 15 H in the back.
It's the little things, that count. Further enhancing the purebred appearance of the GTO are twin TALBOT racing mirrors and proudly worn SCUDERIA FERRARI shields. Large aluminum flip-up gas cap is very stylish, allows quick refilling of the large GT tank.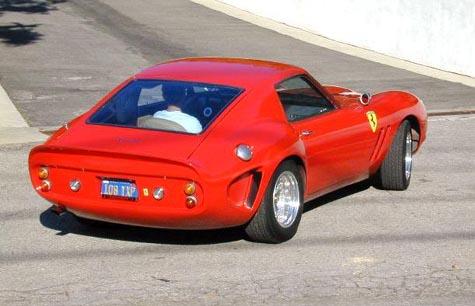 Of all the exotic cars I've had the pleasure to drive, this red GTO caused the most intense scrutiny from other motorists, by a wide margin. On the open road, people go out of their way to catch a glimpse. Dogs bark, kids point, and girls swoon. When you park it, an excited crowd instantly assembles. Tourists have their pictures taken with the car; smiling meter maids rip up parking tickets; it's thumbs up all around!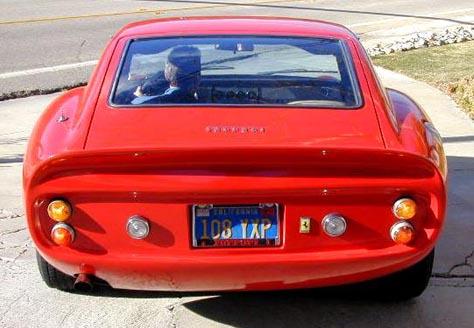 What an outstanding value! Here is a hand-built FERRARI 250 GTO recreation, lovingly perfected to emulate its multi-million Dollar ancestor, fitted with the right parts and sporting the right colors. To duplicate this car would almost be impossible, unless you have very deep pockets and are ready to spend hundreds of hours in your garage.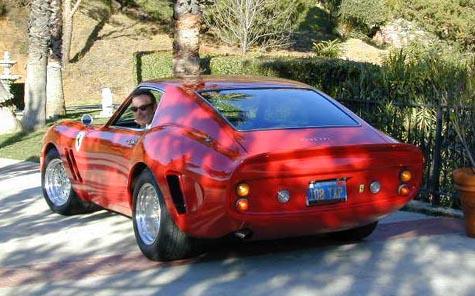 If you are very shy and try to keep a low profile, or work undercover for the feds (except in Miami, of course), this car may not be the right one. However, if you are ready for a good time and don't mind all the attention, this red rocket guarantees the best of show, anytime, anywhere. Due to its reliable underpinnings, you can actually enjoy this GTO, worry-free, as a daily driver.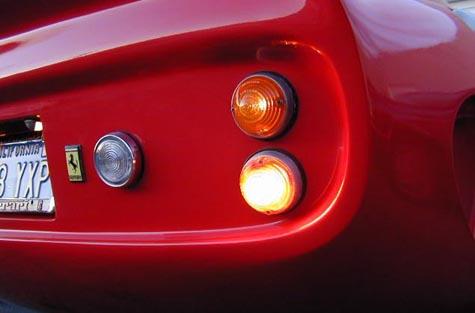 In the spirit of the famous Commendatore's motto Lasci il buoni tempi rullo!, I am offering this rolling sculpture here on eBay at absolute auction. Bidding starts at only $19.62, and there is NO Reserve!
Just picture yourself a few days from now, driving the famous GTO!
VIVA ITALIA!
Thank you for your interest, and have a nice day!