The Fascinating
Auburn Boattail Speedster!

64 years ago, in 1935, the fabulous

AUBURN Speedster--Model 851 --was introduced to the World.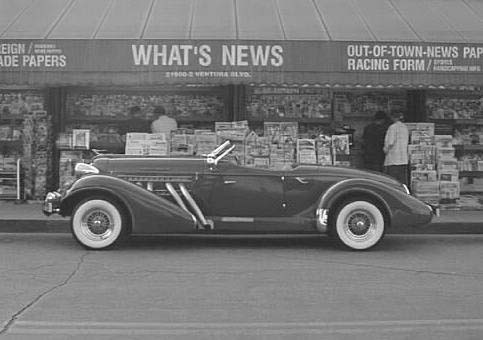 Originally conceived to succeed the famed

DUESENBERG Model J, designer Gordon Buehrig and chief engineer August Duesenberg were commissioned to create this sports car directly by E.L. Cord, owner of the AUBURN-CORD-DUESENBERG Companies.
With its impossibly long hood, pronounced boat tail and de rigueur plated, outside exhaust pipes, the Speedster's sculpted body became an instant American Icon.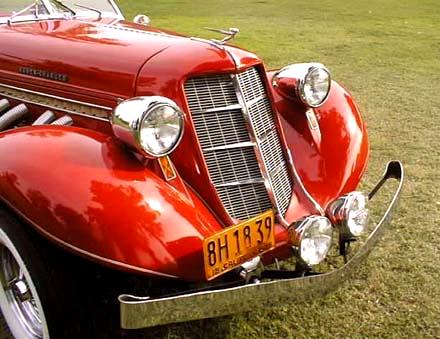 In fact, few automobiles qualify so clearly as symbols of wealth and success as the Boattail Speedster with its Million-Dollar look.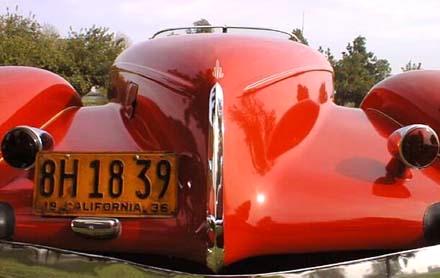 Not surprisingly then, the

AUBURN model 851 has been featured prominently in many magazine ads and movies since its introduction in the mid-thirties. The sleek automobile for auction here co-starred with Danny deVito and Bette Midler in the Beverly Hills comedy "Ruthless People."
In light of the aforementioned facts, it is easy to understand that driving a

red Speedster will make you the center of attention wherever you go. Let me assure you from firsthand experience that, even in star-studded Hollywood, you will receive a front-row parking spot at the most exclusive restaurants. The valets actually will fight over the privilege to park your automobile. Rolls-Royce and Ferrari are banished to the back . . .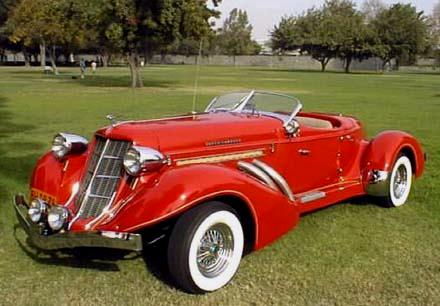 Mind you, these images are NOT scans from a factory brochure or calendar, but actual photos, taken on November 14th, 1999.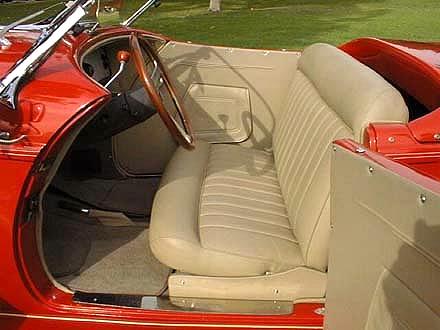 Fine upholstery materials and accoutrements dominate the interior. Several hides of healthy and deliriously happy cows have been vat-dyed carefully by

CONNOLLY craftsmen to an elegant bisquit hue and have been lavishly used throughout the cockpit. Even the beautifully embossed and hand-stitched door panels, the inside of the rigid tonneau and the underside of the dashboard have been fashioned from this most fragrant material. Not surprisingly, quality work as seen on this fine motorcar comes at a price!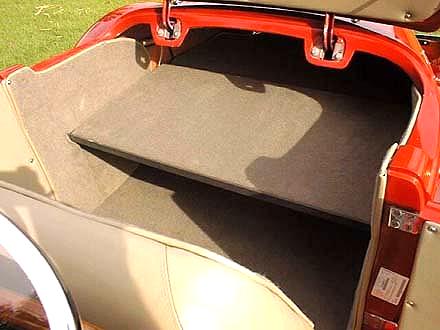 The sumptuous, easily accessible luggage and golf bag compartment has been luxuriously carpeted. For travel in inclement weather, the tan

canvas convertible top , included with the car, can be stowed here, too.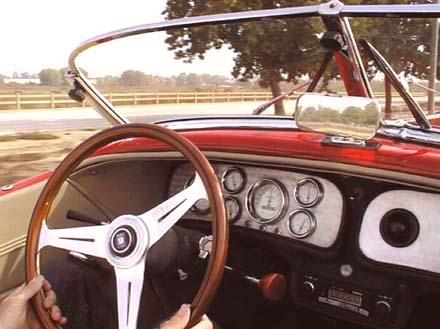 Behind the polished aluminum and mahogany

NARDI volant, the famous AUBURN dash with its engine-turned aluminum panels and array of classic instruments is in full view. Showing only 14.968 miles on the odometer, this rust and accident-free automobile is an absolute joy to drive. Despite its impressive dimensions--it is over 18 ft. long--maneuvering the AUBURN is effortless thanks to power steering and power disc brakes. For added convenience, the safety steering column tilts up and down.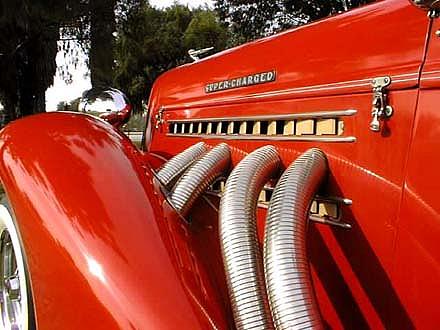 The zenith of 1930s American Art Deco design.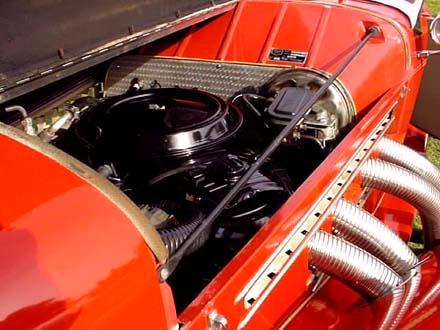 AUBURN'S

power is provided by a 6.6 litre Pontiac big-block eight-cylinder engine, backed by a freshly rebuilt Turbo-Hydramatic TH-400 automatic transmission.
The epitome of fame and wealth!
Some details: Flying Lady mascot, Bakelite shift knob,
custom coach lines and cast aluminum step plate.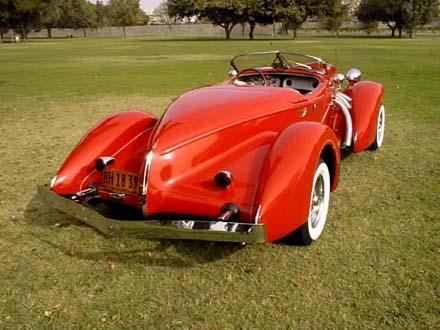 A golfer's dream . . .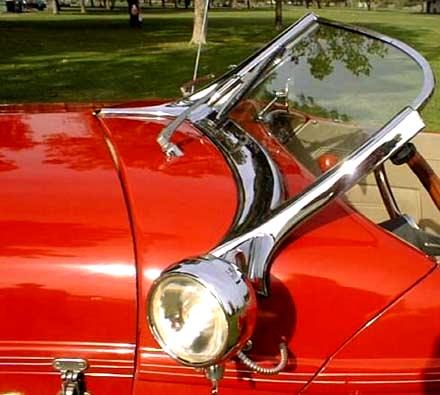 A rakishly curved,

Duvall -style windshield and dual Raydot spotlights are but two of the many exquisitely designed, original features of the AUBURN .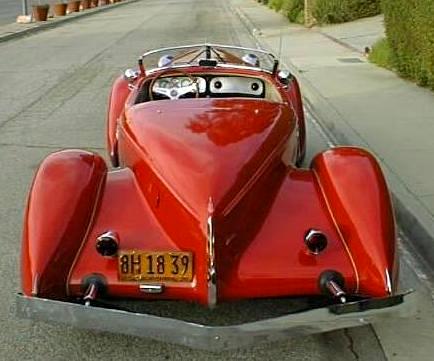 Licensed in the State of California as a 1980

AUBURN , this stunning recreation has just passed the stringent California smog inspection and is licensed through August of 2000. The car is ready to be driven anywhere. I can honestly say: "Fly in - drive home!"

Very few of these breathtakingly beautiful motorcars were built, even fewer are ever offered for sale. A classic in its own right, the

AUBURN is easily maintained, can only appreciate in value and thus is an investment to be enjoyed. You will get the attention you deserve and experience tremendous pride of ownership.


Thank you for your interest, and have a nice day!
---
Copyright © 1999-2001 by Californiaclassix.com. All Rights Reserved.
No part of this presentation may be reproduced without written permission of the author. E-mail inquiries to Webmaster@Californiaclassix.com.